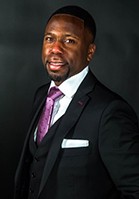 President
Lee Williams III
Texarkana College
Texarkana, TX
Educator, mentor, leader and motivational speaker, Lee Williams III has passionately been involved in higher education for the last sixteen years. He is the Executive Director of Student Success, Retention, and TRIO-EOC at Texarkana College in Texarkana, Texas. Upon arrival in 2012, Lee has realigned the admissions processes, redeveloped student orientation, implemented a fall commencement ceremony, and was instrumental in the design of the communication plan for the admissions module. Known for his ability to mobilize people, Williams has assisted hundreds of adults both young and old discover their potential through education. Established in 2016 through a federally funded Department of Education TRIO grant, the Educational Opportunity Center (EOC) at Texarkana College has placed over 2,050 students at post-secondary institutions throughout the United States and assisted program participants earn close to $260,000 in scholarship funds.
Determined to be different, Lee earned a Bachelor's Degree in English Literature from Wilberforce University in Wilberforce, OH, the nation's oldest private historically black college and a Master of Education with a concertation in Leadership from the American College of Education in Indianapolis, IN. While at Wilberforce University, Williams was active in student government and student affairs, developing a passion for strategic planning and implementation. It was no surprise that after graduation he was recruited by his alma mater to restructure enrollment services, becoming the youngest director at the institution, and increasing student enrollment by 42.4% in one year.
A proven leader, Lee has assisted colleges and universities in establishing best practices, logistical planning and programming for student orientation and large-scale campus events. Called To Respond, LLC an educational consulting company was created by Williams with the mission of collaborating with institutions and organizations through strategic engagement that embraces difference while seeking to advance the client's mission.
Fighting a childhood speech impediment, Lee has had the opportunity to speak in front of thousands throughout the United States promoting the importance of striving for excellence in all aspects of life. Williams is determined to prepare the next generation of leaders to be active and engaged citizens in a swiftly changing society. The newly elected president of the Northeast Texas Alliance of Black School Educators (NETABSE), Lee believes in rolling up his sleeves and collaborating with a diverse group of people to advocate and promote education.
Born and raised in Los Angeles, California, Lee is the son of a Baptist minister and retired social security representative who both modeled the importance of integrity, hard work and commitment. Unique in every sense of the word, Williams is the father of one dog, Simba and resides in Texarkana, Texas.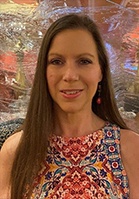 Vice President
Tonya K. Harris
TRIO Activity Specialist EOC, ETS, & SSS
Arkansas Northeastern College
Blytheville, AR
With a spirit of helping others, Tonya Harris is the TRIO Activity Specialist for the Arkansas Northeastern College TRIO Programs.  She served as Director of TRIO Educational Opportunity Center (EOC) and Educational Talent Search at Arkansas Northeastern College 2012-2021.  She was an Education Advisor for EOC from 2003-2011.
Tonya was the first person in her family to go to college.  She earned an AA and AAS from Arkansas Northeastern College (formerly Mississippi County Community College) graduating with honors, a Bachelor of Science Management-Human Resources for Arkansas State University graduating with highest honors, and a Master of Science in Operations Management- Human Resources from the University of Arkansas, graduating cum laude.
Tonya believes in service to her community and college.  She and J.D., her husband of 31 years and counting, both serve on the Arts Council of Mississippi County and the ACT 2! Community Theater executive boards.  While as a student at Mississippi County Community College, now Arkansas Northeastern College, Tonya was inducted into the Gamma Beta Phi Honor Society, a service oriented honor society.  She was an active member and held several chapter officer positions while a student, has served as Chapter Advisor since 2003, and has served on the GBP National Committee as President, Vice President, and Advisor.  One of Tonya's favorite charities is the March of Dimes and she has served as the Mississippi County March of Dimes Chairperson.  Tonya and J.D. live in Blytheville and have two cats, Boo and Miss Kitty.  In her spare time Tonya likes to spend time at home with her family, read, go to the movies with her twin sister Sonya, and dance with the Alima Tribe in Memphis.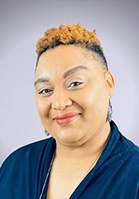 Secretary
Ikisha Cross
Opportunity Resource Services
Cleburne, TX
Ikisha Cross is the Assistant Director of EOC in Tarrant County and previously served as one of the College Access Advisors for the Educational Opportunity Center in Johnson County.
Originally from Washington, D.C., Ikisha attended Saint Augustine's College and earned her Associate's degree in Business Administration and Management, as well as her Bachelors of Applied Science in Biblical Studies.
Most Recently, Ikisha has completed a Second Bachelors of Arts and Applied Science in Business Administration from Tarleton State University. Ikisha has been with TRIO for 5 years.
Ikisha was raised in a single-parent household where she witnessed firsthand the effects that education can play on a person's financial and emotional wellbeing. Ikisha saw her mother transform her life through education as she went from being a public assistance recipient to becoming a scholar with four degrees.
Now, as an Assistant Director, Ikisha helps students de-mystify and achieve their collegiate aspirations. Since joining the EOC team in 2018, Ikisha has helped many students enroll in higher education. She has aspirations to implement future plans to increase the impact that Opportunity Resource Services has on the community. When not in the office, Ikisha is a pastor at her church and an author. She loves to travel, cook, read, and spend time with her husband and four children.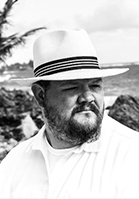 Treasurer
Matthew Donovan
Morehead State University
Morehead, KY
Matthew is a Trio alum of EOC programs at Morehead State University. Matthew received his GED, Bachelor of Geographic Technology, and Master of Homeland Security from Morehead State University all with distinction. He is currently working on a Doctorate in Adult and Higher Education.
Matthew has spent the past 7 years as an Academic Coordinator for the Commonwealth Educational Opportunity Center at Morehead State University. Prior to working in Trio, he spent 15 years as a Computer Engineer for several Fortune 500 technology companies. Matthew holds several certifications in technology and intelligence analysis.
Matthew is very active in his community through coaching youth sports, member of several fraternal organizations as well as several board appointees in local leadership and nonprofit organizations. Matthew currently serves as VP of KYTIO and is a national Trio trainer and an active member of the SAEOPP Conference, Technology, and Scholarship committees.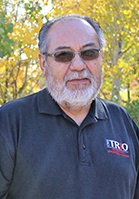 Past President
Mateo Arteaga
Central Washington University
Program Director
CWU-TRIO-EOC
Yakima, WA
Mateo Arteaga, Master in Education, comes from a migrant background in the state of Washington in the Yakima Valley.  Mateo has been the director of a CWU-TRIO-Educational Opportunity Centers (EOC) since 1999 at Central Washington University (CWU).
Mateo graduated from Sunnyside High School in 1972 and went into the US Army for three years.  Afterwards attended Yakima Valley College (YVC) automotive program where he became the first Hispanic Student Body President in 1977. At Eastern Washington University he received his teaching degree in 1982.  Taught for eight years then became a vice principal at Wapato High School and finally a principal with Yakima School District.  Worked for five years with Opportunities Industrialization Center of Washington (OIC) and finally was offered a job with CWU to start and develop the TRIO-EOC program.
Mateo served on several state-wide boards, Latino/a Educational Achievement Project (LEAP), Latino Civil Alliance (LCA), Washington State Educational Coalition for HB 1079 students, past president of the Mount Adams Foundation, past president of NASP and past Chair of the Council for Opportunity in Education (COE) board 2010-2011 and currently the President of National Educational Opportunity Centers Association (NEOCA) 2018-2020.   He has been a supporter for TRIO, Gear UP, HEP and CAMP funding as a well as supporting the Dream Act.  His background also includes working in the K-12 system with ten years at the high school and middle school level that has given him a reason to fight for our TRIO/GEAR UP and migrant students who just want to go to college and give back to their community.
Mateo's parents-Ramon and Antonia Arteaga came to Sunnyside in 1950 with his grandfather Mateo Hernandez to cut asparagus and they stay and raised their family until they both passed away.  He has seven brothers and two sisters who have all done well in their respected trade.
Mateo is married to Dora O'Brien and they have five grown children. Dora is a second-grade teacher with the Yakima School District.